Wednesday, June 2
1:30-4:00pm EST
Qualitative Track
Title: Teaching and Engaging Autoethnography as Qualitative Methodological Engagement
Abstract: The presenter quickly maps a pedagogy for autoethnography—then guides the participants through a collaborative reflective/reflexive writing exercise that culminates in selective performances and public discussion. The engagement seeks to only outline and sketch the terrain of autoethnography, as a critically reflexive methodology that is particular and plural, that establishes and engages a private process of sense-making that also builds a template of sociality and a cultural relationality in qualitative research.
Presenter:
Dr. Bryant Keith Alexander
Professor, Communication and Performance Studies
Interim Dean, School of Film and Television,
Dean, College of Communication and Fine Arts
Loyola Marymount University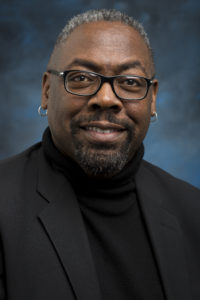 Biography:
Bryant Keith Alexander, PhD (he/him) is interim dean of the Loyola Marymount University School of Film and Television, dean of the Loyola Marymount University College of Communication and Fine Arts, and professor of Communication and Performance Studies.
Dean Alexander is an active scholar with a distinguished record of teaching, service, professional activity, and a regular performer and keynote speaker at universities and conferences around the country. His over 150 scholarly publications appear in leading journals and major handbooks that evidence the broad interdisciplinary and intellectual curiosity of his engagement, including: "The Handbook of Qualitative Inquiry 4th  and 5th  editions, and the forthcoming 6th Edition," "The Oxford Research Encyclopedia of Communication," "The Handbook of Autoethnography," "The Blackwell Handbook of Critical Intercultural Communication," "The Handbook of Communication and Instruction," "The Handbook of Critical and Indigenous Methodologies,"  "The Handbook of Qualitative Research,"  "The Handbook of Performance Studies," and "Men and  Masculinities: Critical Concepts in Sociology." Dean Alexander also has six books. Dean Alexander has an earned Ph.D. from Southern Illinois University Carbondale. He holds a bachelor's and master's degree from what is now the University of Louisiana, Lafayette. At LMU he holds tenure in the Department of Communication Studies and proudly serves as Affiliate Faculty in the Educational Leadership for Social Justice Doctoral Program in LMU's School of Education. 
Dean Alexander's administrative, teaching, and scholarly life celebrates integrative and interdisciplinary approaches to knowledge, and a demonstrated commitment to high-quality undergraduate and graduate programs. He has particular interests in promoting leadership in/as collaboration and consensus building as well as an acknowledgment of administration, teaching, and scholarship as informing practices of academic professionalism. He promotes and embodies the importance of diversity, equity, and inclusion in all aspects of higher education and civic life.
For more information visit Dr. Alexander's website.