The 2023 Advanced Methods Institute, focusing exclusively on qualitative inquiry and entitled Advancing Qualitative Inquiry toward Innovation, Equity, Diversity, & Justice, will be held virtually beginning at 4pm EST on Wednesday, June 7, 2023 and ending on Friday, June 9, 2023.
Our generous sponsors are invaluable in ensuring that we have the resources necessary to present an excellent Institute while keeping costs down for our attendees.
Interested in becoming a sponsor? Contact Hannah Reyes, Graduate Research Associate, QualLab and AMI.
QUALLAB
QualLab (organizer of AMI) is a qualitative methodology center under the Office of Research, Innovation and Collaboration (ORIC), the College of Education and Human and Ecology, The Ohio State University. QualLab fosters capacity building of EHE faculty, post-docs, researchers and graduate students and strives to be an inter/national in person and online destination location for advancing qualitative inquiry toward innovation, equity, diversity and justice. QualLab provides one-on-one, in-person and online, consulting support in qualitative research method for faculty, post-docs, and students. QualLab's Dashboard of Resources, includes resource guides, links to resources, YouTube videos to past events, such as our QualLab Lunches and webinar series (co-hosted with Ed Studies) "Unapologetic Educational Research: Addressing Anti-Blackness, Racism & White Supremacy. We also offer myriad resources with our many twitter followers @QualLabOSU.
Click here for QualLab's website.

OFFICE OF RESEARCH, INNOVATION AND COLLABORATION (ORIC)
The Office of Research, Innovation and Collaboration (ORIC) in the College of Education and Human and Ecology, The Ohio State University works closely with faculty, staff, students and administration in the College of Education and Human Ecology to secure funds and provide post-award support for researchers. ORIC has three program cores: Proposal and Research Management Core, School and Community Research Engagement Core, and the Data Access and Analysis Core. The staff associated with these three cores provide services and resources to support the research needs of the College of Education and Human Ecology faculty, research staff, postdocs and students.

OFFICE OF THE DEAN
Donald Pope-Davis (PhD, Stanford University) is Dean of the College of Education and Human Ecology at The Ohio State University. He is passionate about using higher education to address issues of equity, economic growth and the psychological well-being of educators and students. An educator for more than 25 years, he previously was dean of the College of Education at New Mexico State University, a Hispanic-serving institution. He also served in senior-level positions at the University of Notre Dame. Pope-Davis' work on religious attitudes, multicultural competence and unintentional racism in counseling is widely published in peer-reviewed journals. He is an elected Fellow of the American Psychological Association's Society for Psychological Study of Ethnic Minority Issues and a Fellow of the Society of Counseling Psychology. His most recent book, published by Cambridge University Press, examines the attitudes of Black Catholics in America. He is a member of the steering committee of Deans for Social Justice and Equity in Education and the incoming chair of the American Psychological Association's Committee of Ethnic Minority Affairs.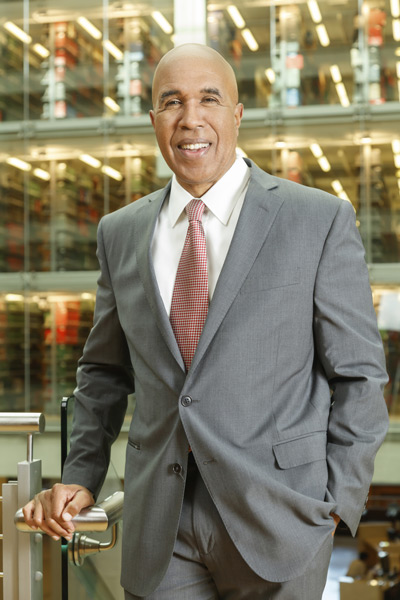 OFFICE OF DIVERSITY AND INCLUSION (ODI)
The Ohio State University Office of Diversity and Inclusion (ODI) is one of the oldest and most prominent offices of its kind in the nation. Founded in 1970, ODI supports the recruitment, retention and success of students, faculty and staff who enhance the diversity of The Ohio State University. ODI oversees the Frank W. Hale Jr. Black Cultural Center, the Todd Anthony Bell National Resource Center on the African American Male, the Louis Stokes Alliances for Minority Participation (LSAMP) Program, the Morrill Scholarship Program, the nine-city Young Scholars Program, ACCESS Collaborative, as well as being home to a wide-range of retention, mentoring, scholarship, and access programs, including Latine Student Success, the James L. Moore III Scholars, and the Regional Campus Transitioners.

LOYOLA UNIVERSITY CHICAGO'S INSTITUTE FOR RACIAL JUSTICE (IRJ)
The Institute for Racial Justice is a collective of students and scholars forming deep relationships with communities. We use research and education to discover and advance actionable anti-racist insights and solutions to benefit us all. We bring people, organizations, and resources together to collaboratively design and test new strategies meant to address pressing economic, education, and health needs. These efforts allow IRJ to serve as a catalytic partner in dismantling long-standing racial inequities in the greater Chicagoland area while simultaneously providing transformational learning experiences for youth and adult learners that is aimed at building the next generation of socially conscious, ethical, and diverse racial justice and equity scholars. To learn more, visit our website: https://www.luc.edu/irj/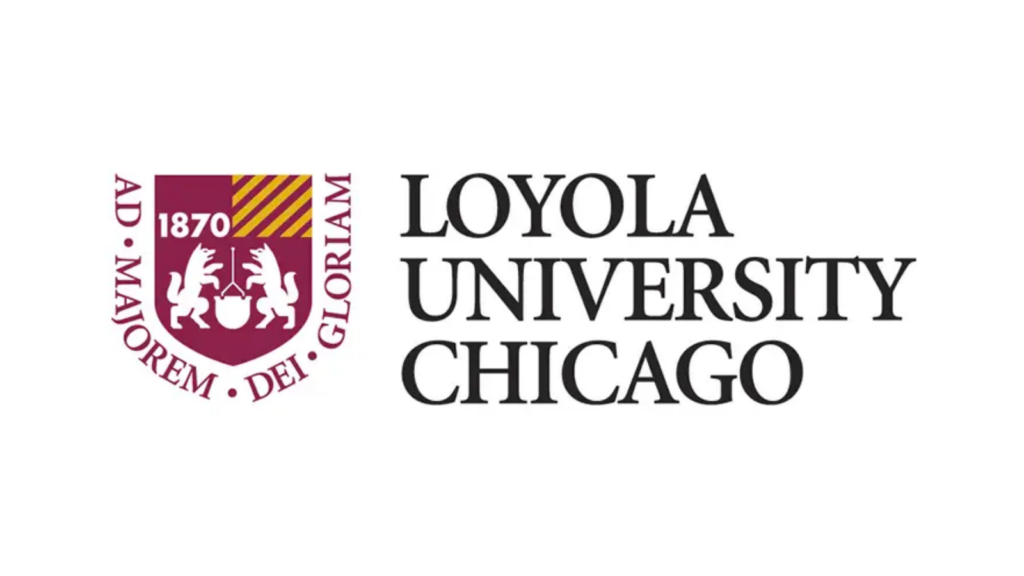 TRANSITION AND ACADEMIC GROWTH (TAG)
A part of Student Academic Excellence at The Ohio State University, the Transition and Academic Growth (TAG) team was created in 2019 and includes the Academic Advising, First Year Experience and University Exploration offices; the Buckeyes First, Complete Ohio State and SpringForward programs; and the student success platform OnCourse. Collectively, TAG helps students meet three goals: transition smoothly to college, progress in a program of study and graduate in a timely manner. Our programs guide students as they transition to college, assist them in clarifying academic goals and exploring majors, and support them throughout their Ohio State experience

KIRWAN INSTITUTE FOR THE STUDY OF RACE AND ETHNICITY
The Kirwan Institute for the Study of Race and Ethnicity is an interdisciplinary engaged research institute at The Ohio State University established in May 2003. It was named for former university president William E. "Brit" Kirwan in recognition of his efforts to champion diversity at OSU.
Our goal is to connect individuals and communities with opportunities needed for thriving by educating the public, building the capacity of allied social justice organizations, and investing in efforts that support equity and inclusion. Here at the Kirwan Institute we do this through research, engagement, and communication.
Our mission is simple: we work to create a just and inclusive society where all people and communities have opportunity to succeed.
To learn more, visit our website: https://kirwaninstitute.osu.edu/

GLOBAL GATEWAYS
To further enhance the university's global reach in China, India and Brazil, the Ohio State University Global Gateways work in four strategic areas to engage, facilitate and build relationships, while ensuring the integrity and compliance of our international collaborations: prospective and current student support, partnerships and collaborations, alumni engagement, and corporate engagement. The locations for the Gateways — Brazil, China, & India — capitalize on the strengths of Ohio State's connections across the globe and provide the university with a myriad of opportunities, including operational support for faculty research/teaching and international partnerships, a portal for education abroad, a location for international student recruitment, a center for academic programming as well as executive and corporate training, a location for alumni gatherings and a new way to partner with Ohio-based companies operating in global markets. To learn more about Ohio State's Global Gateways, visit their website: https://oia.osu.edu/units/global-gateways/

SPECIAL THANKS
Special thanks to Drs. Colette Cann, Patti Lather and Z Nicolazzo for their sponsorship of over 20 graduate students to attend the 2023 Advanced Methods Institute!
Special thanks to Dr. Colette Cann sponsoring the panel session, Centering Reflection, Healing, and Freedom Dreaming: Conducting Black Community Activist Research in an Anti-Black World, for the 2023 Advanced Methods Institute!
If you're interested in being a sponsor, please contact Hannah Reyes at reyes.491@buckeyemail.osu.edu.