About
Schedule & Presenters
Awards
Vendors & Sponsors
Thank you to everyone who joined us for the inaugural Advanced Methods Institute June 2-4, 2021! This page is an archive of the 2021 Institute. To learn more about the 2023 Institute, click here.
___________________________________________________________________
Dear Colleagues,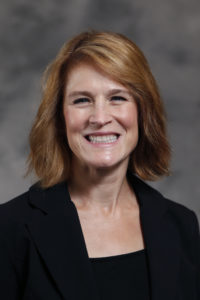 Higher education scholars – you – play an instrumental role in researching and addressing myriad complex issues facing the world today in education and human sciences. Our research impacts early childhood professional development, homeless youth, racial and socioeconomic educational disparities in rural and urban environments, access to college, undergraduate student success, physical wellness, counseling in schools, and beyond. As such, research informs policies, law, programs and practice in order to address inequities.
But there is a problem. If researchers continue to reify the same methodological approaches taught back when they were in college, they may not be well positioned to address new and contemporary issues as well as the pervasive inequities that have evaded us for centuries. As such, it is imperative that researchers are informed on the latest cutting edge qualitative, quantitative and mixed methods methodological approaches in order to for research to make practical change in the communities with which we are a part.
Dean Donald Pope-Davis is investing in strengthening the research knowledge and designs of faculty, post-docs, graduate students and researchers as we work toward equity and social justice in education and human ecology. For example, he has hired directors of two centers on research methodology who are experts in qualitative and quantitative research, respectively. The centers are designed to assist scholars strengthen their methodological and methods approaches and effect system-wide, organizational and individual change. In another example, he has spearheaded an equity post-doc program, employing and mentoring post-docs in different areas across the college who will potentially walk into faculty positions. Further, Dean Pope-Davis has hired superintendents of local schools as part-time faculty to strengthen the relationships between Ohio schools and the college. AMI is yet another example of his dedication to advancing research and researchers across the US.
The Advanced Methods Institute at The Ohio State University will focus on Advancing Culturally Responsive Research and Researchers and provides an opportunity to engage participants in the latest research methodologies and congruent methods that impact the cultural relevance and sustainability of scholarly research in the social-behavioral sciences. The institute is comprised of a series of nationally recognized keynote speakers and workshops, with each workshop focusing on a methodological issue in a qualitative track (e.g., ethnography, content analysis, discourse analysis) or a quantitative track (e.g., sampling, design, measurement, coding) that will advance the latest cutting-edge scholarship as well as have key implications for researcher positionality, connecting with schools and communities and research dissemination.
For questions about the event, please contact Chelsea Gilbert, Graduate Research Associate, gilbert.767@osu.edu or Dr. Kimberly Lightle, Director of Research, ORIC at lightle.16@osu.edu.
We welcome you and look forward to your participation!
Penny A. Pasque, PhD
Professor, Educational Studies
Director, Qualitative Methods
Director, QualLab
Office of Research, Innovation and Collaboration (ORIC)
College of Education & Human Ecology
The Ohio State University
RESOURCES
Find resources shared during the 2021 AMI Roundtable Lunch Discussions here.
VIDEO RECORDINGS
All registrants of the 2021 Advanced Methods Institute may access password-protected video recordings of major keynotes and workshops by clicking here. Mix and Mingles and Ohio State University faculty lunch discussions were not recorded.
---
Day 1: Wednesday, June 2, 2021
Sessions:
Keynote: The Transformative Paradigm: An Evolving Journey in Method
Dr. Sylvia Hurtado
Qualitative
Teaching and Engaging Autoethnography as Qualitative Methodological Engagement
Dr. Bryant Keith Alexander
Quantitative
The Infrastructure of Black Social Control: A Multi-Level Counterfactual Demonstration of Surveillance, Punishment, and Educational Inequality
Dr. Odis Johnson, Jr.
Mix & Mingle
Graduate students (Facilitated by Dr. Sonia Giron and Busra Ceviren)
Early-career researchers (up to 10 years post-doctorate; facilitated by Dr. Antonio Duran, Jasmine Abukar, and Lisa Combs)
Mid-career researchers (10-20 years post-doctorate; facilitated by Dr. Jessica DeCuir-Gunby and Dr. Rhodesia McMillian)
Advanced researchers (20+ years post-doctorate; facilitated by Dr. Odis Johnson and Shay Valley)
Deans & Associate Deans (Facilitated by Dr. Natasha Slesnick and Bakari Lumumba)
Postdocs (Facilitated by Dr. Allen Mallory and Dr. Jerraco Johnson)
Community partners / researchers working with community partners (Facilitated by Dr. Nicole Luthy and Dr. Autumn Bermea)
Mixed methods researchers (Facilitated by Dr. Tracey Stuckey and Tessa Smith)
Researchers of Color (Facilitated by Dr. Dinorah Sanchez Loza and Dr. Kristen Mills)
Researchers seeking tenure & promotion (Facilitated by Dr. Penny A. Pasque and Dr. e alexander)
McNair Scholars (Facilitated by Michael Hunt)
Day 2: Thursday, June 3, 2021
Sessions:
Qualitative
Breaking it Down: A Conversation about How Qualitative Scholars Advance Culturally Relevant Research
Moderator: Dr. Leslie C. Moore
Panelists: Dr. Marcelle Haddix, Dr. Casey Wong, Dr. Tim San Pedro
Quantitative
Breaking it Down: A Conversation about How Quantitative Scholars Advance Culturally Relevant Research
Moderators: Dr. Matthew Mayhew, Dr. Anne-Marie Núñez
Panelists: Dr. Jamilia Blake, Dr. Xin Feng, Dr. Verónica N. Vélez
Qualitative
When My Reflection Looks Back At Me: A Retrospective on Being A Black Feminist Community Engaged Scholar
Dr. Marcelle Haddix
good kid, m.A.A.d research: Culturally Sustaining Research and Calling Out the White Gaze in Our Epistemologies
Dr. Casey Philip Wong
Quantitative
Examining Discipline from an Intersectional Lens
Dr. Jamilia Blake
Dr. Siqi (Lucy) Chen
Critical Race Spatial Analysis: Exploring Geographic Information Systems (GIS) as Community-Based and Anti-Racist Praxis
Dr. Verónica Vélez
Lunch Topical Discussions
Advancing Antiracist Ideals in Organizations
Dr. Kwame Agyemang
Teacher Research for Social Change
Dr. Mollie Blackburn
To Advanced Culturally Responsive Research, One Must Be Anti-Racist and Culturally Competent
Dr. Donna Ford
The Potential for Reconstructive Discourse Analysis for Humanizing Teaching and Research
Dr. Michiko Hikida
Dr. Laura Taylor
Exploring Young Children's Ecosocial Worlds through the Concept of Perezvhanie
Dr. Laurie Katz
Dr. Vanessa Neves
School Psychology and Social Justice: Conceptual Foundations and Tools for Practice
Dr. Antoinette Miranda
Dr. Kisha Radliff
Linguistically and Culturally Responsive Research
Dr. Leslie C. Moore
Qualitative Inquiry in Higher Education Organization and Policy Research: Publishing Culturally Responsive Research
Dr. Penny A. Pasque
Looking Back… Looking Forward: The Center for Video Ethnography and Discourse Analysis (CVEDA) Cultivating Culturally Responsive Scholars
Dr. Stephanie Power-Carter
Conducting Research on Racism and Racial Battle Fatigue
Dr. Stephen Quaye
Keynote/Workshops
No Content without Context: Positioning the Critical in Content Analysis
Dr. Noelle Arnold
Intersectionality as a Lens in Qualitative Research: Possibilities, Problems, and Practices
Dr. Antonio Duran
Detecting Differential Effects Using Regression Mixture Models: Applications Using Mplus
Dr. Minjung Kim
Junyeong Yang, M.A.
Must an Education in Research Ethics Engage Issues of Culture, Context, and Community?
Dr. Winston Thompson
Day 3: Friday, June 4, 2021
Sessions:
Qualitative
Critical, De/colonial and Contemplative Approaches to Qualitative Inquiry
Dr. Kakali Bhattacharya
Quantitative
Exploring African American College Students' Experiences with Racial Microaggressions: The Utility of Critical Race Mixed Methodology
Dr. Jessica T. DeCuir-Gunby
Keynote/Award
Culturally Responsive Post-qualitative Research: The Field is Our Best Friend
Dr. Patti Lather
Land Acknowledgement
We support the Land Acknowledgement developed by The Ohio State University Office of Diversity and Inclusion; find the full statement here. We, the Advanced Methods Institute team, acknowledge central Ohio as the traditional homeland of the Shawnee Nation, Miami, Wyandotte and other Indigenous nations who have strong ties to these lands. Today, individuals from a broad range of Indigenous backgrounds call Columbus and central Ohio home. There is a long history of violent and harmful research "on" Indigenous communities and, while some of this continues today, the Advanced Methods Institute is dedicated to educating scholars on working "with" Indigenous communities, if invited, and going beyond "doing no harm." Though we will be gathering virtually, we encourage all attendees to take intentional time to learn about the land from which they are joining us; this resource offers an excellent starting point for those who wish to learn more.
Post-Conference for McNair Scholars: Friday, June 4, 2021
All McNair attendees and advanced undergraduate scholar attendees are invited to attend the "Budding Experts" wrap-up session after the conclusion of the Institute. For more information, click here.
Our Volunteers
Deans Diversity Postdoctoral Fellows and QualLab Graduate Student Board members will be introducing each speaker and moderating the keynote and workshop Q&As. Thank you to our AMI 2021 volunteers: Dr. Jasmine Abukar, Dr. e alexander, Dr. Autumn Bermea, Busra Ceviren, Lisa Combs, Chelsea Gilbert, Dr. Sonia Giron, Dr. Jerraco Johnson, Myung-Jin Kim, Bakari Lumumba, Dr. Allen Mallory, Dr. Rhodesia McMillian, Dr. Kristen Mills, Dr. Dinorah Sánchez Loza, Tessa Smith, Shay Valley, and many others!
Patti Lather Distinguished Award Keynote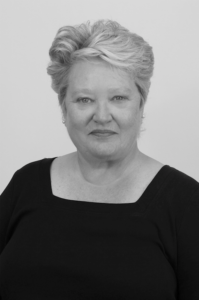 Patti Lather (she/her) is Professor Emerita in the Department of Educational Studies, College of Education and Human Ecology, at The Ohio State University where she taught qualitative research, feminist methodology and gender and education from 1988-2014. She is the author of numerous articles and five books, the latest being (Post)Critical Methodologies: The Science Possible After the Critiques: The Selected Writings of Patti Lather, 2017. She has lectured around the world, including a 1989 Fulbright to New Zealand, and is a 2009 inductee of the AERA Fellows, a 2010 recipient of the AERA Division B Lifetime Achievement Award, and a 2015 recipient of the International Congress of Qualitative Inquiry (ICQI) Lifetime Achievement Award.