Thursday, June 3
10:30-12:00pm EST
Quantitative Track
Title: Critical Race Spatial Analysis: Exploring Geographic Information Systems (GIS) as Community-Based and Anti-Racist Praxis
Abstract: Critical race scholars in education have recently developed a methodological framework that employs GIS and spatial analysis from a critical race lens (Vélez & Solorzano, 2017). This approach, known as critical race spatial analysis (CRSA), extends GIS from its traditional use in geography and urban planning into new avenues and possibilities for pursuing educational inquiry concerned with the social, cultural, political, and historic relationship of race and space as it connects to schools and educational (in)opportunity. By (re)imagining how these spatial relationships are explored, analyzed, and displayed, CRSA positions GIS as a critical research tool for furthering racial justice efforts within education.
This workshop explores the potential of CRSA as community-based and anti-racist praxis. It starts by highlighting the ability of GIS to translate complex data analysis into a user-friendly format, which makes it a powerful research tool with important policy and pedagogical implications. Next, we consider a case study of Latina im/migrant mothers who initiated a community-led GIS project to explore spatial indicators of educational (in)opportunity in their local school district. Although exploratory spatial data analysis (ESDA), which is quantitatively driven, was initially used in the development of the maps, it was the mothers' intimate knowledge of the community and collaborative analysis in the process of map-making that was key. By rooting the analytical capabilities of GIS in their own lived experience, the mothers drove an iterative inquiry that led to the building of a cartographic narrative that spoke back to the post-racial narrative taking hold of educational reform in their local context. Through this case study, this workshop will posit how we might employ GIS for telling textured and contextualized counter-cartographic narratives.
Conceptually, this workshop will draw broadly from critical spatial theory (Lefebvre, 1991; Delaney, 2002; Soja, 1989, 1996, 2010, 2014) and from critical inquiry in geography that explores how ideologies of race, racism, and racial formation constitute space, and vice versa (Delaney, 2000; Kobayashi & Peake, 2000; Soja, 2010). To frame the use of GIS specifically, we will explore projects that have employed CRSA and "geographies of opportunity" (Tate, 2008) to examine the role of space in mediating the educational experiences of and opportunities afforded to Communities of Color. Participants will have the opportunity to consider GIS for their own research endeavors, while wrestling with issues of positionality, power, the varied construction of knowledge, multiple subjectivities, and the politicized nature of representation that are inherent to map-making.
Presenter:
Verónica Vélez
Associate Professor, Secondary Education
Founding Director, Education & Social Justice Minor
Western Washington University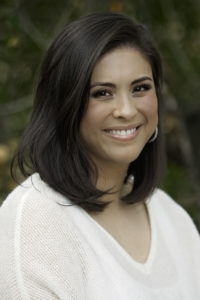 Biography:
Verónica Vélez, PhD (she/her) is an Associate Professor in the Woodring College of Education at Western Washington University (WWU). She is the Founding Director of WWU's Education and Social Justice Minor. Her research is grounded in Critical Race Theory (CRT), Latinx Critical Theory (LatCrit), Radical Cartography, and Chicana Feminist Epistemologies. Influenced and inspired by these varied, but interrelated frameworks, she pioneered Critical Race Spatial Analysis (CRSA), a framework and methodological approach that seeks to deepen a spatial consciousness and expand the use of geographic information systems (GIS) in critical race research in education. As a result of this work, Dr. Vélez will be featured in the second volume of ESRI Press's Women and GIS: Mapping Their Stories. In addition, she has published in multiple academic journals including Educational Forum, Harvard Educational Review, Association of Mexican American Educators Journal, and Race, Ethnicity, and Education, and has contributed several chapters to edited anthologies. She recently co-edited a special issue in Race, Ethnicity, and Education on "QuantCrit," a methodological subfield of CRT that troubles the decontextualized and color-evasive nature of quantitative research in education and posits quantitative methods for racial justice.
Dr. Vélez pursued her graduate studies at UCLA, completing an MA and PhD in Social Science and Comparative Education with a specialization in Race and Ethnic Studies. She conducted her undergraduate studies at Stanford University, where she obtained a BA in Psychology. Before joining WWU, Dr. Vélez was a Post-Doctorate Research Fellow and Director of Public Programming at the Center for Latino Policy Research (CLPR) at UC Berkeley. At CLPR, Dr. Vélez developed research partnerships with P-16 institutions, non-profit organizations, and grassroots groups connected to CLPR's research priorities in the areas of education, immigration, and civic engagement. She co-led a multi-method community needs assessment in the historically Latinx Mission neighborhood of San Francisco as part of a U.S. Department of Education grant that resulted in an award of $30 million to provide cradle-to-career services for Mission residents.
In addition to her scholarly work, Dr. Vélez worked as a grassroots organizer with Latinx im/migrant families for over 15 years. She is currently organizing with teachers, administrators, and community members in the Pacific Northwest to develop Ethnic Studies courses for local high school students. In 2017, she was one of six faculty across Washington State awarded The Ormsby Award for Faculty Citizenship to recognize exemplary service in the public interest for her efforts to create systems through which institutionally underrepresented and underserved students can access higher education.