Thursday, June 3
1:30-3:30pm EST
Title: No Content without Context: Positioning the Critical in Content Analysis
Abstract: Content analysis is a useful and flexible research method for analyzing texts and describing and interpreting the written artifacts (White & Marsh, 2006). Further, content analysis involves making inferences from text to context by using analytical constructs derived from theories or research (Krippendorff, 2003). However, analysis of content analysis only often lacks criticality and interrogation of power, oppressions, and social practices that contribute to inequality. This talk considers the import of both context and content and provides examples of how systems (context) are re/presented in the text and offers the imperative that the qualitative researcher consider both. Examples are provided from Dr. Arnold's own work that highlight the utility of content analyses in critical educational research how it allows the researcher to meaningfully interpret and make inferences about the patterns of content and context.
Presenter:
Dr. Noelle Arnold
Senior Associate Dean, Equity, Diversity & Global Engagement (EDGE)
Professor, Educational Administration
The Ohio State University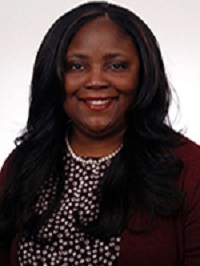 Biography:
Noelle Arnold, PhD (she/her) is the Senior Associate Dean and Professor of Educational Administration in the College of Education and Human Ecology at The Ohio State University. In addition to other units, Arnold oversees the EHE Office of Equity, Diversity and Global Engagement (EDGE). Prior to this, appointment Arnold was the Director for the Education Doctorate (EdD) program in Educational Administration in the Department of Educational Studies at Ohio State. Arnold has written and presented extensively and has nine (9) books published or in press and more than 70 publications. Her most recent books are the 2nd Edition of the Handbook for Urban Educational Leadership and Companion Guide for the Handbook of Urban Educational Leadership (forthcoming, 2021).  She is currently completing the book Content Analysis In Education for Oxford University Press. A former administrator at the district and state level, Arnold also serves as a consultant throughout the US advising districts on diversity and inclusion, crisis leadership, and teaching and leading in urban and rural contexts. Arnold has served as PI or Co-PI on grants totaling more than $11 million. Arnold was the first African American female to serve as President for the University Council for Educational Administration (UCEA).
For more information visit Dr. Arnold's LinkedIn, Facebook and website.