Thursday, June 3
Noon-1:15pm EST
Title: The Potential for Reconstructive Discourse Analysis for Humanizing Teaching and Research
Abstract: Within the field of education broadly, there have been calls for humanizing research that foregrounds both teaching/learning and research as fundamentally human practices (Johnson et al., 2017; Martinez, 2018; Paris & Winn 2013). Additionally, there is a growing interest in understanding not only how whiteness is constructed within classrooms and how teachers might work to challenge and disrupt whiteness and white supremacy. While such issues are not new, there has been increased attention to them within and beyond academia recently, in part due to social movements catalyzing around Black Lives Matter, the recent rise in violence again Asian and Asian American people, and the attack on voter rights around the country. Taken together, these issues suggest the need for critically-oriented methodologies that aim toward not just deconstruction, but also reconstruction that builds understandings of how emancipatory change can be realized (see, Chouliaraki & Fairclough, 1999; Martin, 2004; Luke, 1995, 2004a). Drs. Laura A Taylor and Michiko Hikida invite a conversation that explores how reconstructive orientations to discourse analysis might make visible how whiteness and white supremacy can be challenged and transformed within education spaces.
Facilitators:
Dr. Michiko Hikida
Assistant Professor, Department of Teaching and Learning
College of Education and Human Ecology
The Ohio State University
Dr. Laura Taylor
Assistant Professor
Educational Studies
Rhodes College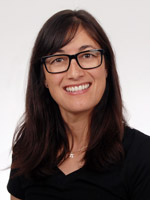 Biographies:
Michiko Hikida, PhD (she/her) is an assistant professor of Reading and Literacy for Early and Middle Childhood in the Department of Teaching and Learning, College of Education and Human Ecology, at The Ohio State University. Born and raised in New Mexico, Dr. Hikida received her education from the University of Texas-Austin. She was a practicing elementary school teacher where equity and inclusion were central to her philosophy and practice.
As a literacy researcher, she focuses on classroom literacy practices for students whose experiences put them at the intersection of race, language, and ability profiling. Because she draws on her experiences as a former teacher, it is important to her to continually highlight and build on what teachers and students are doing right. This is all in an effort to make schools more humane and loving spaces for all students, especially those who have been marginalized.
As a professor of literacy teacher education, she hopes to support preservice teachers to see teaching and learning as the intellectual work in which caring for students is the motivator. She hopes to equip young teachers with the confidence and methods to facilitate students' growth as independent and strategic readers and writers.
—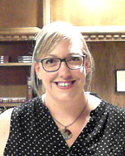 Laura Taylor, PhD (she/her) is an Assistant Professor of Educational Studies at Rhodes College in Memphis, Tennessee, where she teaches courses on literacy teaching and learning in urban schools. Prior to earning her doctorate, she was a teacher at a public elementary school in Houston, Texas. In both research and teaching, she centers the role of talk in learning, considering how teachers and students construct knowledges, discourses, and identities through interaction. Her current research interests include the enactment of humanizing pedagogies within accountability-constrained schools, multimodal perspectives on identity construction, and the pedagogical possibilities of narrative. Dr. Taylor's interest in talk and interaction is rooted in critical and reconstructive orientations, viewing language as a key means through which teachers and students can both (re)produce and transform oppressive social institutions and systems.