Wednesday, June 2
12:00-1:15pm EST
Title: The Transformative Paradigm: An Evolving Journey in Method
Abstract: Dr. Hurtado will address the distinctive approach of the transformative paradigm, rooted in a
critique of power relationships with emancipatory goals for individuals and transformative goals
for institutions and systems of oppression. It embraces multiple theories, methods, participants'
realities, and variations in the stance of the researcher in relation to participants. She will reflect
on her journey through paradigms using examples in mixed methods research and case studies of
the campus climate for racial/ethnic diversity and organizational change in higher education. Key
challenges remain as methods evolve to fully embrace a transformative approach.
Presenter:
Dr. Sylvia Hurtado
Professor of Education
Director of the Higher Education Research Institute
University of California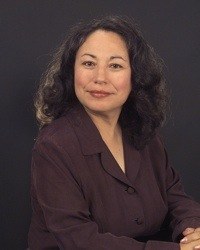 Biography:
Dr. Sylvia Hurtado (she/her) is a Professor of Education and was Director of the Higher Education Research Institute at the University of California, Los Angeles for over a decade. Previous to that, she was Director of the Center for Higher Education and Postsecondary Education at the University of Michigan. She has written extensively on student development and college experiences, campus racial climate, STEM education, and diversity in higher education.
She received the 2018 Social Justice in Education Award from the American Educational Research Association (AERA), served as President of the Association for the Study of Higher Education (ASHE) in 2005, and is a member of the National Academy of Education. She is co-editor of two recent books that won awards from the International Latino Book Awards: The Magic Key: The Educational Journey of Mexican Americans from K-12 to College and Beyond (2015, University of Texas Press); and Hispanic-Serving Institutions: Advancing Research and Tranformative Practice (2015, Routledge Press). Her current national projects focus on diverse learning environments and student retention, STEM education interventions and diversification of the scientific workforce, institutional transformation and innovation in undergraduate education. She employs mixed methods research and case studies of institutions that contextualize the experiences and success of underrepresented and marginalized groups.